2 Easy Vegetarian Detox Soup Recipes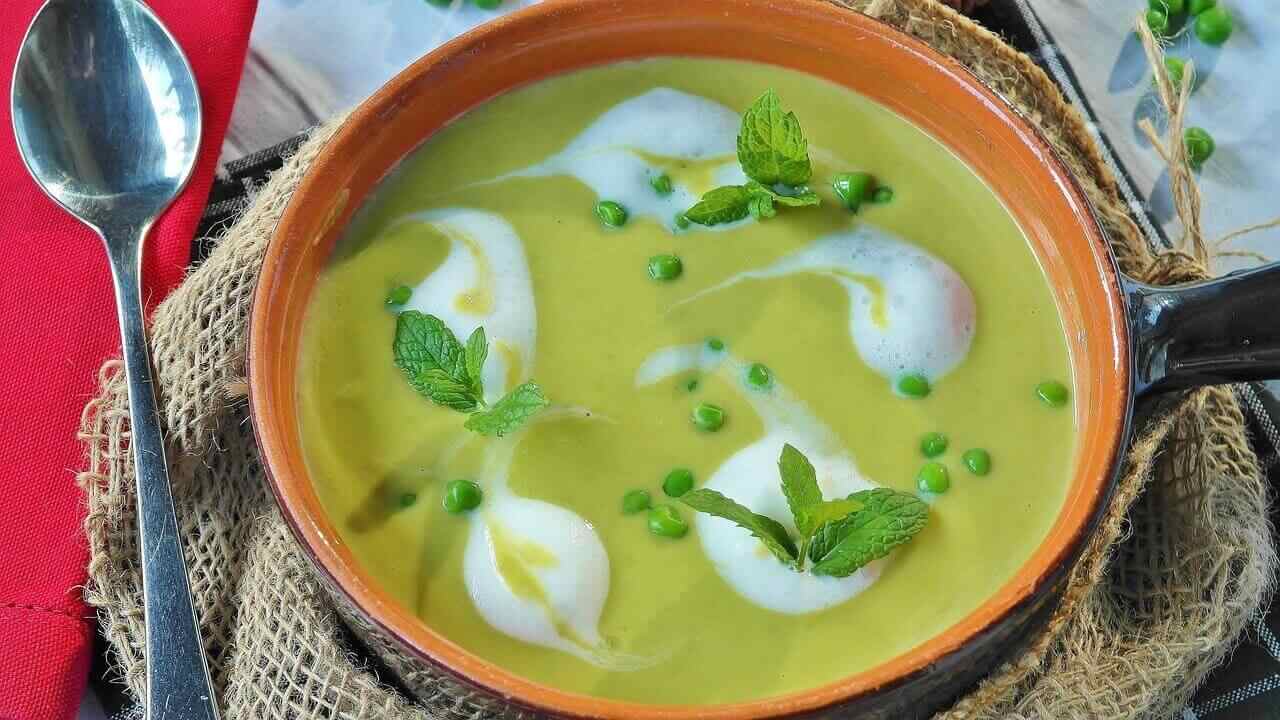 We occasionally indulge in food, wine, or other things we love. A little indulgence may be completely harmless; however, too much can imbalance your diet and health.
Following detox routines is an easy way to regain control of your health. Vegan detox soups, for one, are the easiest way to hop on the healthy eating route.
You'll find tons of recipes for making healthy detox vegetable soup. The soup has high nutritional value, all the essential vitamins, herbs, and other wholesome foods that can fill and boost your health and immunity.
Moreover, these are easy to make and hardly take an hour of cooking and prep time.
In this article, let's learn how to make detox vegetable soup, its benefits, and how detoxing can help your body.
What is A Detox?
The word 'Detox' holds different meanings for different people. For some, it's the simple exclusion of sweets from their diet (although it's not as simple as it sounds!)
Others believe it means extensive efforts to include fresh vegetables in your diet. That means consuming foods like salads, soups, and even detox drinks.
Still, others define it as exercising and watching what you eat, also called 'portion control.'
Many diets only focus on salads (a massive turn-off for meat lovers!) There's good news; though, soups are a healthy way of getting your required daily intake of vitamins, proteins, and other beneficial nutrients.
So if salads are a no-no, a good soup is the way to go and gives you many cooking options.
What is Soup Detox?
Whether your goal is simple weight loss or to improve digestion while getting your much-needed micronutrients for the day, a soup cleanse is an easy way to get it all together.
Eating two bowls of vegan detox soup daily is ideal for the best results. Plus, here are some additional benefits and facts about soup detox cleanse:
Soup detox gives you minimal fructose levels, unlike other detox drinks.
It also hydrates the body, upping your fluid intake.
People suffering from health issues like thyroid are often advised to avoid consuming raw vegetables. It's advantageous for all since you must cook or at least slightly sauté vegetables in a soup.
What Does a Vegan Detox Soup Do For Your Body?
Detox Vegetable Soup is packed with nutrients. It has many vegetables and spices that benefit the body in several ways. Many of the ingredients are anti-inflammatory, which helps reduce swelling and pain.
Here are some key ingredients used in vegetable soups and their benefits.
Cabbage
Most detox soup recipes include cruciferous vegetables like cabbages. Green cabbage is sweet, crispy, and also tender.
Cabbage has a lot of fiber and vitamin C as well. So it aids digestion and also adds an extra flavor to the soup.
Mushrooms
Mushrooms have antioxidizing properties and also boost the immune system. When included in the soup, they add flavor and are also a natural vitamin D.
Zucchini
Zucchinis are anti-inflammatory, full of electrolytes and nutrients. It is a healthy vegetable also known to reduce cholesterol.
Garlic
Garlic has so many nutritional properties! The only downside is that it's not an easy thing to swallow!
However, in soups, you get the advantage that you can mince and add it easily without letting it affect the taste.
It is also known to help reduce cholesterol; it is antibacterial, anti-fungal, and has antioxidant properties.
Apple Cider Vinegar
Apple cider vinegar is the best ingredient, part of many detox salads and juices that detoxify the liver.
Just make sure to add small amounts to your detox vegetable soup. It'll also lift the flavor giving it a tangy touch.
Vegetable Broth
You may use vegetable or chicken broth in soups, depending on your preference. Broth adds a delicious flavor to the soup. It is one ingredient that makes it less bland and more protein-filled and nutrient-packed.
You may use homemade broth or store-bought. It's up to you. Some people even prefer using plain water instead of broth.
Another option is to use crushed potatoes as a replacement for broth.
Meat
Soups also give you the liberty of including different kinds of meat in the soup.
If you want to keep it fat-free, it's best to use chicken or turkey meat. But again, the ingredient is entirely optional. You can go 100% vegan as well.
Beans
Another way to include proteins in the soup is to add lentils or canned beans. You may use white, cannellini, or garbanzo beans.
Herbs
There's a whole variety of fresh herbs to choose from. These are usually high in antioxidants and help the liver in detoxification.
Plus, they add extra flavoring to the soup. As long as you are going with a handful of quantity, you really can't go wrong.
Some of the most widely used herbs in soups are thyme, dried oregano, parsley, bay leaf, celery, rosemary, and turmeric.
Carbs
Carbs are entirely optional. You may also use pasta or potatoes if you prefer a thicker soup.
Don't get too generous with the quantities; it will increase your carb intake.
Ginger
Ginger helps cleanse the body of toxins and supports the digestive system. Amongst other health benefits, it also reduces blood sugar and cholesterol.
Turmeric
Turmeric is rich in antioxidants that promote heart, brain, and skin health. It also has anti-inflammatory properties and has been traditionally used in many herbal medicines as a healing agent.
The benefits don't end there. It's also considered an antidepressant.
Cauliflower
Cauliflower protects the lungs and stomach from toxins and carcinogens.
Olive Oil
Although not added directly to the soup, many recipes involve cooking the ingredients in olive oil.
That releases a healthful flavor and also keeps the soup free from cholesterol.
Other Ingredients
You may use other vegetables and ingredients to make the soup, too, such as:
Green beans
Bell pepper
Shredded chicken
Cherry tomatoes
Sourdough bread
Butternut squash
Cayenne pepper
Swiss chard, etc.
How to Cook Vegetable Detox Soup
There are two most preferred ways for cooking vegetable detox soup.
In The Crockpot
If you want an easy and seamless cooking process, a simple way is to make the soup in the crockpot.
Just toss all the ingredients into the pot and let it cook at medium heat for 3-4 hours. If you want to cook at low heat, it'll take about 6-8 hours.
But in either case, if you're adding meat to the soup, it's best to sauté it or cook it before adding it to the crockpot.
In Instant Pot
It'll take less than an hour to cook the soup in an instant pot.
Here are a few basic steps you should follow.
Sauté onions in olive oil first in the pot.
Turn off the pot add the required seasoning, and cook.
Now add chicken stock or vegetable stock while stirring.
Next, add the vegetables and let them cook at the 'cooking' setting for about two minutes.
Let the pressure build for 15 minutes and wait for it to come down.
Now let the pressure release; that'll take another ten minutes. Then lift the lid, stir the ready-to-eat soup, and serve.
1. Delicious Detox Vegetable Soup: With Onion, Turmeric, Ginger, and Zesty Lemon
Ingredients
Minced ginger and garlic
Red onion
Celery
Carrots
Broccoli and cauliflower florets
Turmeric
Canned tomatoes
Water
Kale
Purple cabbage
Pink Himalayan salt
Black pepper
Lemon juice
Parsley
How to Make It
Chop all the vegetables.
Take a large pot and heat olive oil. Turn the heat to medium-high and sauté onion, ginger and garlic.
Add carrots, broccoli, celery, and cauliflower; cook for another minute.
Add turmeric and diced tomatoes.
Now add water and bring to a boil.
Let it simmer for 20 minutes.
Add salt and pepper to taste. Also, add cabbage, kale, and lemon juice.
Top with chopped parsley and serve the soup hot.
Recipe Notes
Chop all vegetables evenly.
Always use fresh diced tomatoes instead of canned ones (you may use salt-diced tomatoes too.)
Add kale and leafy greens towards the end.
You may add coconut milk or almond milk to make a creamy soup.
Taste the soup before serving. Adjust salt, pepper, and other spices per your preference.
Serve the vegetable detox soup with rolls, breadsticks, or garlic bread.
2. Fire-Roasted Soup: A Hearty Blend of Cabbage & Veggies (Perfect Recipe for Beginners)
Ingredients
Two tablespoons of olive or avocado oil
One sliced onion
Two large carrots
½ green cabbage
Three stalks of celery
A cup of sliced mushroom
Two garlic cloves
One zucchini
Five cups of chicken or vegetable broth
Fresh parsley leaves
One can of fire-roasted tomatoes
Three tablespoons of apple cider vinegar
Salt and pepper
What to Do
Heat a big soup pot at medium heat. Coat it with olive oil.
Add chopped onion, carrots, mushroom, garlic, and celery.
Sauté vegetables for five minutes and add in zucchini and cabbage.
Cook for 5 minutes, and add vinegar, tomatoes, and broth. Let it boil for a few minutes.
Reduce heat and let it simmer for ten more minutes.
Top with parsley, and add salt and pepper per your liking.
Serve hot.
Other vegan detox soup variations you can try include
Roasted sweet potato soup
Black bean soup
Split pea soup
Lentil ham and veggie soup
Tuscan tomato soup
Frequently Asked Questions (FAQs)
How Long Can Vegetable Detox Soup Last?
Vegetable detox soup can last for five to six days in the refrigerator. Just make sure you put it in a ziplock bag or airtight container.
How Do I Warm Up Frozen Soup?
It's easy to warm up frozen detox soup. Please place it in a pan and turn it on at low flame. Stir it slowly and occasionally till it thaws.
You may also thaw it in the microwave oven, stopping and stirring occasionally in between reheating.
How Can I Store Vegetable Soup?
The best way to store vegetable soup is to freeze it. However, if you have used pasta, dairy, or other carbs in it, it's best to consume it immediately. The reason is carbs don't defrost well and mush up upon reheating.
Cool it down if you've made regular soup (getting it to room temperature is good enough), and freeze it in an airtight container.
You may use the soup for up to six months afterward.
Wrap Up
If you are considering jumping on the detoxing bandwagon, starting with detox vegetable soup is the perfect way. The soup is nourishing, gluten-free, absolutely delicious, and full of nutrients that give you an energy boost and other health benefits.
Detox soups are a natural way to cleanse the body while giving you a healthy fill of nutrients and energy. So ditch keto and get back on track with these healthy soup recipes to enjoy this soup season at home!
Rahul is a nutritionist and personal trainer with 3+ years of experience in the field of health coaching. He specializes in nutrition science, with a keen eye for how food choices, lifestyle habits, and physical activity impact our bodies.