Tropical Hydration: Mango Infused Water for a Refreshing Twist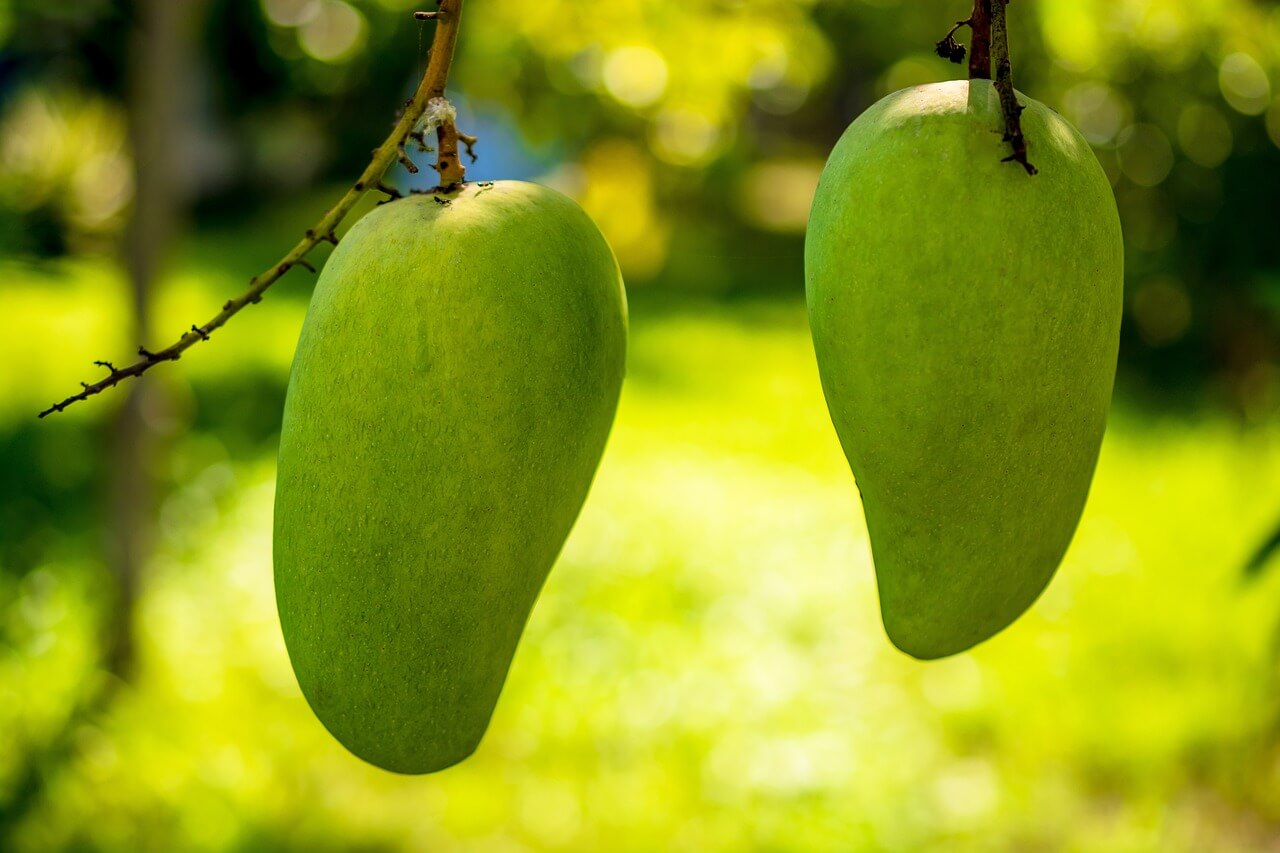 It is the season of mangoes, and there is no better way to enjoy this fruit than having mango-infused water. This flavorful delight helps you curb your sweet cravings, keeps you hydrated, aids digestion, and boosts metabolism.
Moreover, making this fruit-infused water is easy, budget-friendly, and effortless. With many different recipes available, mango-infused water can is also a delicious drink for your guests.
Dig in for everything you need to know to make the best mango-infused water to beat the summer heat.
Why Mangoes? Benefits and Uses
Why should you follow mango fruit-infused water recipes when other options are available? Well, the answer is simple.
Mango has more benefits than you can imagine. It is not just a sweet and addictive fruit. It is also a delight with many amazing health benefits. Here are a few:
Mangoes Are Rich in Vitamins
One of the best qualities of mangoes is that they have lots of amazing vitamins. For instance, Vitamin K works effectively against blood clotting and is ideal for preventing anemia. It also helps to make your bones strong.
Mangoes have lots of Vitamin C. This vitamin helps build your blood vessels and heal all your wounds easily.
Elevate Your Heart Rate With Fresh Mangoes
Whether you eat a ripe or frozen mango, the fantastic fruit can help elevate your heart's health and enhance your cardiovascular system's functioning. Mangoes are rich in potassium and magnesium, two nutrients that help keep your blood pressure steady.
This fruit also contains mangiferin, which is said to reduce heart inflammation.
Improve Your Digestion With This Delicious Fruit
Eating a ripe mango can aid your digestion and improve the performance of your digestive system. Mangoes are rich in dietary fiber, which is perfect for preventing constipation.
Mangoes also contain amylase compounds that help effortlessly dissolve different food types in your stomach. So, if you have been suffering from poor digestion for a long time, try having a mango daily to witness a great miracle.
Increase Your Immunity With this Rich Fruit
Do you know that ripe mangoes can be great for your immunity? The fruit has copper, folate, vitamin E, and B. These amazing nutrients increase immunity, protect you from diseases and help increase your cells' performance.
Mangoes May Support Eye Health
Mangoes contain two imperative antioxidants, zeaxanthin and lutein. These substances help to protect your eyes from blue light.
What's more, every mango is rich in Vitamin A. This nutrient also supports better eye health, keeps you safe from nighttime blindness, and can also prevent corneal scarring.
Consume this Fruit to Reduce the Chances of Cancer
Do you know that mangoes have polyphenols? This substance has anti-cancer properties and saves your body from oxidative stress. By eating mango regularly, you try to stay safe from bone, breast, lung, and prostate cancer.
Use this Fruit in Many Versatile Ways
A great thing about this fruit is its taste and the versatile ways you can add it to your diet. Mangoes taste great in salads, smoothies, seafood, and yogurt.
Enjoy summer mango-infused water to beat the heat and stay hydrated. But do you know how to make yourself a serving?
If not, keep reading for some wonderful recipes.
Mango Fruit Infused Water-What Is That?
Mango water is a refreshing drink that can rejuvenate and hydrate you while providing a tropical twist. This is a refreshing drink to boost Vitamin C, aid digestion, fill your body with natural antioxidants, and give you a reason to stay fresh all day.
Interestingly, there are more than one ways to make this drink. Dig in to find all the fantastic fruit-infused water recipes to make and try whenever you want.
Plain Mango Water
This is a simple recipe. Here are all the ingredients you need:
Two Juicy ripe mangos
two oz water
Method
Wash ripe mangos and peel their skin.
Make sure your mangos are thinly sliced before you add them to a pitcher with fresh and filtered water.
You can add some lime juice to the water for a refreshing flavor.
Refrigerate the pitcher for hours for the mango flavor to infuse in water completely. Moreover, this process will also give you cold water to enjoy. If you need a more robust flavor, let the pitcher stay in for a long time.
Once infused, get a strainer and strain the water to remove any mango pulp or pieces.
Finally, garnish mango water with a few mint leaves, add a few ice cubes, and enjoy.
Mango Mint Infused Water
This recipe is perfect for a sunny lunch in your backyard. Here are all the ingredients and instructions you need to ace it.
Two sprigs of fresh mint (you can also opt for basil leaves)
Half mango, cut into slices
32 oz water
Method
Combine mango with mint in a jar containing water.
Let the infusion sit at room temperature for an hour before transferring it to the fridge.
Add other herbs, such as basil, sage, or rosemary, to flavor the drink.
This green drink is healthy and perfect for making you feel full for a long time.
Orange Mango Infused Water
Make this fantastic drink with the best ripe mango in your fruit basket. This drinking delight contains soft oranges and mangoes combined to make a masterpiece. Here are some essentials you may need.
1/2 sliced orange
1/4 cup thinly sliced mango cubes
Water
Method
Place your fruits in a pitcher.
Add water on top.
Before using, you can freeze the mangoes or add cold water to the fruits.
Plunge the pitcher.
Wait for half an hour before refrigerating the drink for 20 minutes.
Add a hint of mint or a lemon slice to this recipe for a refreshing touch.
Serve with a few ice cubes.
Ginger Mango Infused Water
Here is another delicious infused water recipe for you. Mango and ginger go great together and are ideal for your immunity and digestion. Ginger also helps treat nausea and may also fight against all infections.
Follow the recipe for ingredients and instructions.
Two liters of cold water
One mango with yellow flesh
One inch of fresh ginger
A few pieces of mint
Method
Slice your mango into small cubes and place it aside.
After that, peel the ginger properly.
Meanwhile, fill a pitcher with water.
Make sure it is cold. If it is not, add some ice cubes and mix well.
Place your sliced mango mint and ginger in it, and let the drink rest overnight.
This exercise helps add more flavor to your infused water.
Enjoy this mango drink the next day and experience a new taste and flavor with every sip.
Strawberries/Peaches/Pineapple Infused Mango Water
If you don't want to drink water with your food, this water recipe with mangos and strawberries may work as a great alternative. Here are all the things you will require:
Half-sliced frozen mangos
Two strawberries
Lime juice
Half teaspoon sugar
Eight oz water
Method
Place all your fruits in a mason jar and pour in fresh water.
Refrigerate the infused waters for two to four hours.
Let the jar sit overnight to get a strong and desired flavor.
You can recreate the recipe with other fruits and flavors like peach and pineapple.
Make Your Summer Great With Mango Infused Water
We love our fruit-infused water recipes with mango. Do you, too? Aren't they perfect for beating the heat, staying hydrated, and enjoying fantastic flavors?
This fruit tastes great with many ingredients. So, don't avoid creating different versions of mango water with ginger, oranges, strawberries, and mint. Enjoy your chilled drinks, and serve them to your friends and family to grab all the praise.
Rahul is a nutritionist and personal trainer with 3+ years of experience in the field of health coaching. He specializes in nutrition science, with a keen eye for how food choices, lifestyle habits, and physical activity impact our bodies.