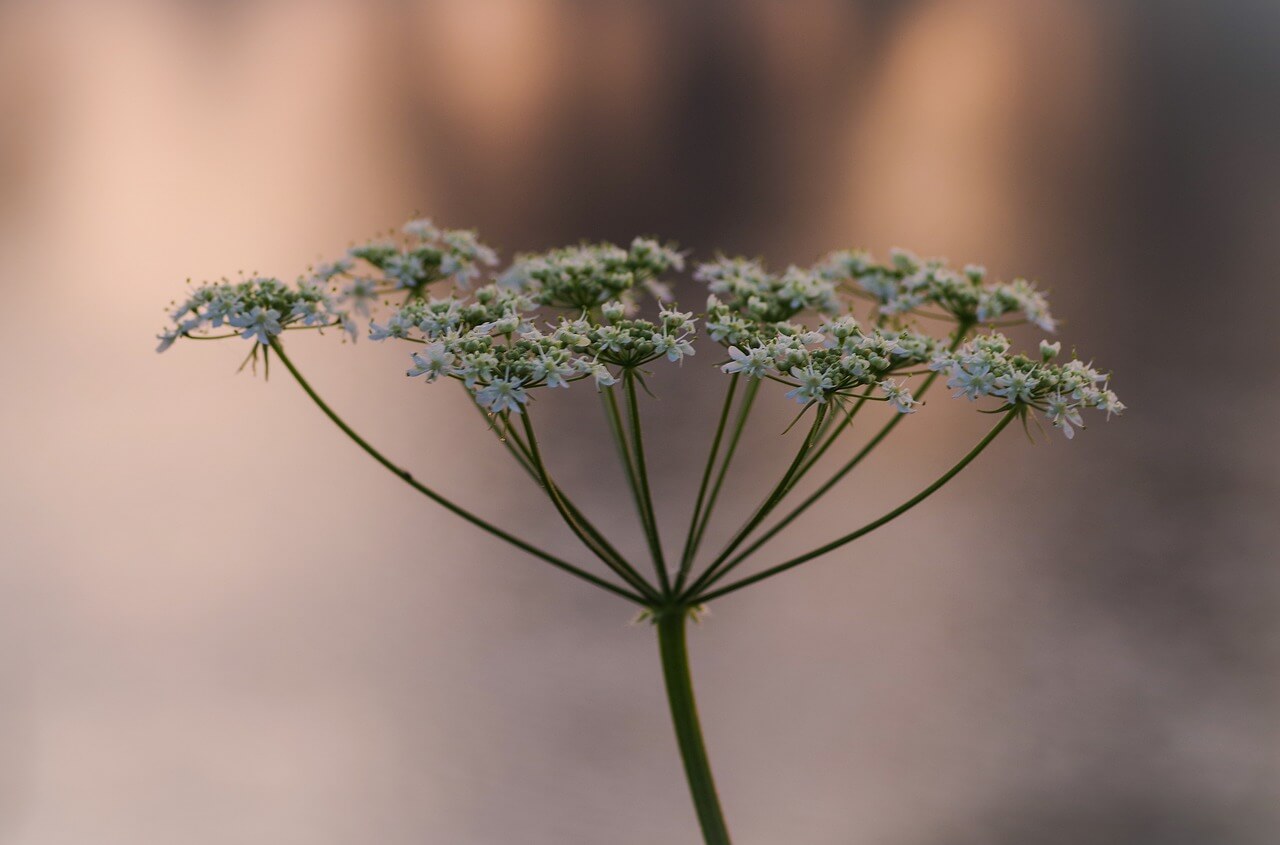 Whether you have a poor digestive system or are looking for ways to shed weight, fennel seeds, water, or tea might be significant. With many health benefits and somewhat great taste, this drink can help you consume fennel seeds like never before.
Dried fennel seeds are rich in copper, iron, zinc, and potassium. Consuming them on an empty stomach can do wonders in resolving your constipation, digestion, and bloating problems.
So, if you are up for experiencing the magic of fennel seed water, gear up. Explore an excellent recipe for fennel water and other ways to add it to your daily diet.
What Is Fennel?
A staple in Indian and Italian cuisines, fennel is a flowering plant and a part of the carrot family. This aromatic vegetable won't be the first thing you would pick from an aisle. However, its immense benefits will convince you to add fennel to your cart.
The vegetable features a rounded bulb at its bottom and stalks featuring stern-like leaves. Interestingly, the entire fennel plant is edible. You can cut the bulb into slices and add them to your salad.
In addition, you can use the stalks to prepare your homemade pickle.
This plant's dried seeds, the fennel seeds, are also edible. They have a robust yet sweet flavor, reminding you of licorice while you taste them.
Fennel seeds help in more ways than you can imagine. This is why they are pretty popular around the world.
Healthy Benefits of Fennel Seeds-Why Should You Have Them?
Have you heard about saunf when brunching in an Indian household or restaurant? Saunf is another name for fennel seeds and is widely used in many Indian dishes. Similarly, these seeds are also called large or small cumin because they have an uncanny resemblance to cumin seeds.
Whatever you call them, you can't ignore some amazing benefits of consuming fennel seeds. Here are some of the ways these seeds can benefit your body.
They Are Highly Nutritious
Do you know that one tablespoon of saunf can provide you with 20 calories, two grams of fiber, and lots of Vitamin C, calcium, iron, magnesium, potassium, and manganese? These seeds have strong antioxidant properties, keeping your cells healthy and saving you from various diseases. The antibacterial properties of saunf can help in wound healing and keep you safe from infections.
Perfect to Suppress Your Appetite
These tiny seeds can curb your appetite. According to a study, women who drink 8.5 ponces of warm tea made with two grams of fennel seeds before lunch lose their appetite. As a result, they eat less and significantly lose weight.
Fennel seeds can prove quite helpful for people with weight gain issues. However, they alone can't change your waistline. A balanced diet, healthy eating habits, and regular exercise are imperative to keep you fit.
Aromatic Seeds Aid in Better Heart Health
Do you have high blood pressure levels, or are you a patient with heart disease? In either case, adding fennel seeds to your diet can prove helpful for your body. They may help reduce high blood pressure issues and decrease inflammation, courtesy of the seeds' anti-inflammatory properties.
A Treasure for Breastfeeding Mothers
Are you a breastfeeding mother and worried about your milk supply? Fennel seeds have galactogenic properties, meaning they can increase milk production.
Since these seeds increase milk secretion, they automatically make it easy for you to keep your baby full for a long. As a result, the infant gains weight at a good and healthy pace.
That said, some contradictory studies suggest otherwise. So, it is best to consult a healthcare professional before taking a supplement form of these seeds.
Can Stimulate Melatonin
Do you crave a sound and long sleep at night? Fennel seeds help stimulate melatonin in your brain, a hormone responsible for regulating your sleep pattern. Having saunf water or tea before bedtime can help you get a long sleep of six to eight hours, essential for weight loss and its management.
Other Benefits to Experience
While improving digestion, these seeds keep chronic diseases at bay, work as an excellent herbal remedy, contribute to better bone health, and can be enjoyed as a post-food refreshment. Due to these seeds' various nutrients and antimicrobial properties, you can also use them to adjust your irregular periods and treat bad breath.
The excellent health benefits of fennel seeds are unmatchable. But what is the best way to consume them? Without a second thought, fennel water or tea is the perfect option to reap the excellent characteristics of these seeds and lead a healthy lifestyle.
Fennel Water- What's That?
Do you want to embark on a successful weight loss journey? If yes, drinking fennel tea or saunf water can change how you look and feel about yourself. Consuming fennel seeds water on an empty stomach aids weight loss and improves your digestive health.
Saunf tea has solid digestive properties. The fennel water contains estragole, fenchone, and anethole to beat bloating and indigestion. Drinking fennel water daily can keep your digestive tract healthy and robust, thanks to its rich fiber content.
Warm tea also keeps period pain as low as possible and removes all the harmful toxins from your body.
But do you know how to make a serving? You can make water and tea using amazing weight-loss fennel seeds. Keep reading to find the easiest recipes to try.
Fennel Water-Make It at Home Today
To make a single serving of fennel water, you will require the following:
One teaspoon of fennel seeds
A glass of water
Here is the recipe:
Add fennel seeds to your glass of water.
Let the saunf water rest overnight. This process is essential to soak the seeds in the water properly.
Drink fennel water first thing in the morning. This water proves quite efficient in absorbing minerals and vitamins in your body, making it ideal for starting your day healthily.
Fennel Tea- Try It for Losing Weight
Fennel tea is a delight and better than any other drink. It also helps you keep you warm, and the taste and health benefits are immensely incredible.
To make the best saunf tea at home, you require the following:
One teaspoon of Fennel Seeds
Water
Lemon Juice
Honey (for some healthy sweetness)
Follow the recipe:
Take a pan with water and fennel seeds
Place it on medium heat.
Avoid boiling water, and switch off the heat when it gets warm enough. This is to prevent all the nutrients from escaping the seeds.
Remove the pan from the flames and cover the tea with a plate.
The process will turn the tea yellow.
If you want to enjoy the amazing essential oils of fennel seeds water, experience better digestion, and lose weight, drink this tea two to three times a day.
Make sure that you add some lemon to accelerate the benefits. A small quality of honey in your tea also helps kill harmful bacteria, reduces water weight, and contributes to overall health.
Tips for the Best Tea
Whether you opt for fennel water or tea, make sure that you follow these tips for successful results.
Ensure to use distilled water only.
If you want your tea or water to smell beautiful, roast the seeds in a pan before adding them to the water. For roasting, toast these seeds in a pan for 20 minutes.
If you haven't had fennel tea before, add a few seeds and gradually increase the quantity. Don't shock your taste buds!
If you have any adverse health issues, make sure that you consult your healthcare provider before following any new health regimen.
Final Takeaway
Fennel seeds tea is an excellent remedy for your disturbing digestive issues. Moreover, it greatly contributes to your weight loss mission, helping you get your dream body and confidence. But ensure you also exercise and eat well to maintain your figure.
An excessive amount of fennel tea may cause allergies, skin infections and might react with your other medicines. Therefore, to be safe, always discuss with your doctor before consuming this drink daily.
Here's wishing you excellent health!
Rahul is a nutritionist and personal trainer with 3+ years of experience in the field of health coaching. He specializes in nutrition science, with a keen eye for how food choices, lifestyle habits, and physical activity impact our bodies.