Refresh and Rejuvenate: Green Tea Detox Guide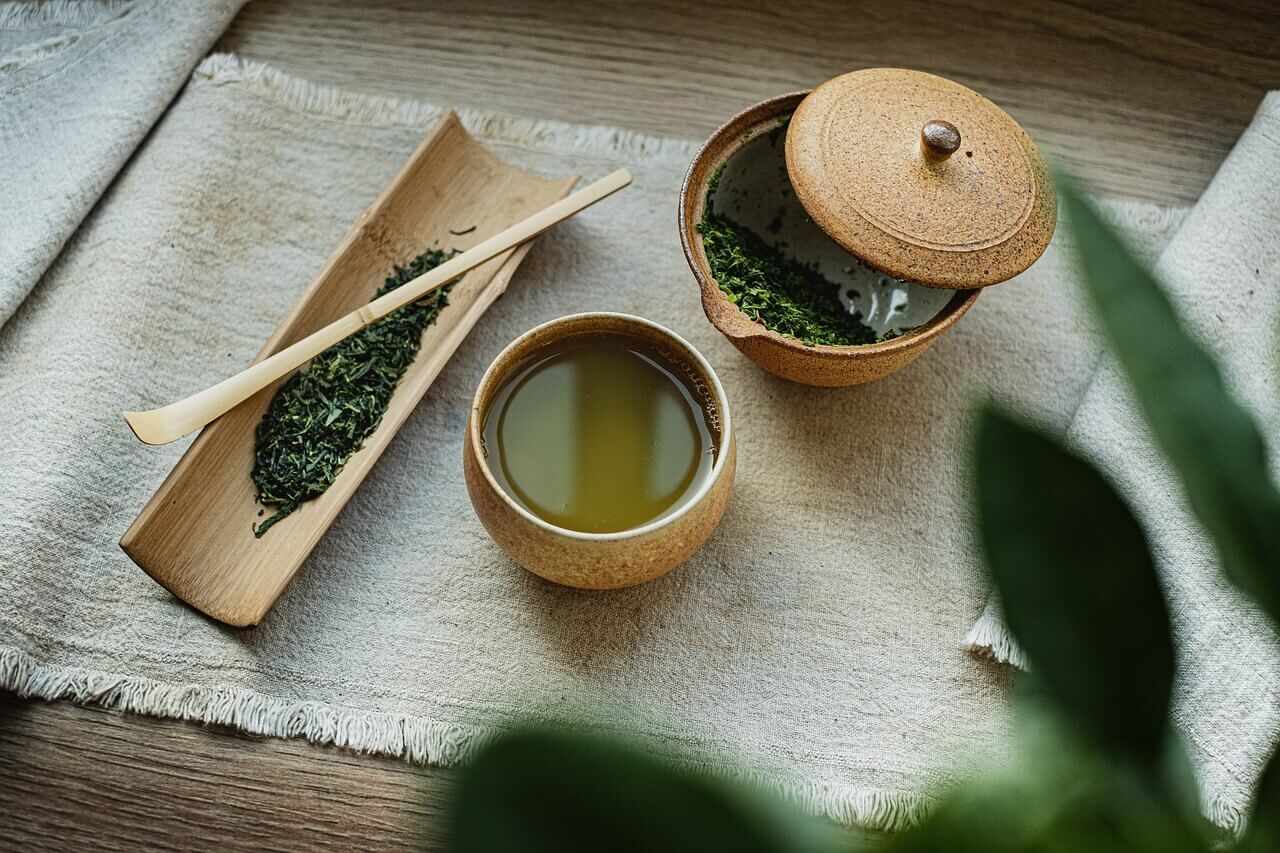 As the quest for better overall health continues to thrive, green tea has become a healthy beverage for many due to its potential health benefits. Known for its rich blend of antioxidants and essential nutrients, drinking green tea soothes the senses and supports the body's natural ability to eliminate harmful toxins.
A green tea detox's essence lies in its active ingredients. Green tea consists of a type of antioxidant called natural polyphenols, specifically Epigallocatechin Gallate (EGCG), which supports the body's detoxification processes. This, along with L-theanine, an amino acid known to enhance immune function and fight fatigue, makes green tea a powerful detox tea.
Detox Tea: Is it All About Green Tea?
A green tea detox contributes to the body's ability to cleanse itself from harmful compounds and toxins we often ingest from food and the environment. Detox teas, mainly green tea, boost our body's natural capacity to expel these waste products through urine. However, green tea is not just a detox product; it's a healthy lifestyle change.
Incorporating a few daily servings of green tea into a balanced diet supports healthy digestion. The nutrient absorption in our digestive system improves, leading to better body health. Moreover, the natural caffeine in green tea helps to boost energy levels more than a daily cup of coffee would typically offer.
Body's Natural Ability: The Real Hero of Detoxification
The body's natural capability to body detox is quite remarkable. The liver, the powerhouse of detoxification, works round the clock to filter toxins that enter our immune system. Green tea may enhance this process by providing the liver with the potent antioxidants it needs to function correctly.
Coupled with a healthy diet and regular exercise, a green tea detox can contribute to better health and healthy weight loss efforts. The EGCG in green tea helps to raise the body's temperature, promoting fat burning and consequently assisting in reducing body weight. However, one should note that a tea detox is not a magic bullet for losing weight. It should be used with a healthy diet and regular exercise to improve health benefits.
Enhancing the Green Tea Detox
For those who have decided to embark on a green tea and detoxing, here are a few things to keep in mind:
Consistency is Key: Drinking green tea for a detox should not be a one-off event. It needs to be part of your daily routine. An occasional cup won't have the same impact as regular, daily servings. It may take several weeks for your body to start experiencing the benefits.
Watch Your Caffeine Intake: While the caffeine in green tea can help boost energy levels and fight fatigue, too much can lead to restlessness and disrupt sleep. Balance is essential.
Go for Organic: Opt for organic green tea to maximize the detox benefits. Non-organic options may contain pesticides, which add to the toxins your body has to deal with.
Hydrate: Green tea is a diuretic, so you'll urinate more frequently. Make sure you're drinking enough water to stay hydrated.
Berry Iced Green Tea
Refresh yourself with a zesty spin on the classic green tea. This recipe calls for a delightful fusion of green tea leaves, hot water, and fresh mixed berries. Brewing the tea in hot water releases the beneficial natural polyphenols, while the berries add a pop of color and an extra dose of antioxidants. Serving it with fresh lemon slices and mint leaves enhances the visual appeal and boosts the detoxing capabilities. The berries combined with the nutrient-rich green tea enhance your body's natural capability to eliminate toxins, leaving you feeling refreshed and revitalized.
Ingredients:
1 cup hot water
0,5 gr loose green tea leaves
1/4 cup mixed fresh berries
Fresh lemon and mint for serving (optional)
Directions:
1. Boil the water, turn off the heat, and steep the green tea leaves in hot water for 10 minutes.
2. Put the mixed berries (and mint if desired) in the glass and stir gently with a wooden spoon.
3. Pour the brewed green tea over the fruits. Let it cool at room temperature.
4. Let the tea come to room temperature in the refrigerator for a few hours; you can drink it with ice cubes and lemon slices.
Ginger & Lemon Green Tea
Jumpstart your day with this refreshing green tea leaves, lemon, and cinnamon concoction. Green tea supplies a mild caffeine intake, providing a gentle energy boost without the crash associated with coffee. Adding ginger, lemon, and a cinnamon stick adds a tangy zing to your drink and supports healthy digestion and nutrient absorption. The presence of ginger raises the body's temperature, assisting your body's detoxification processes and making this beverage a perfect choice for a peaceful morning cleanse.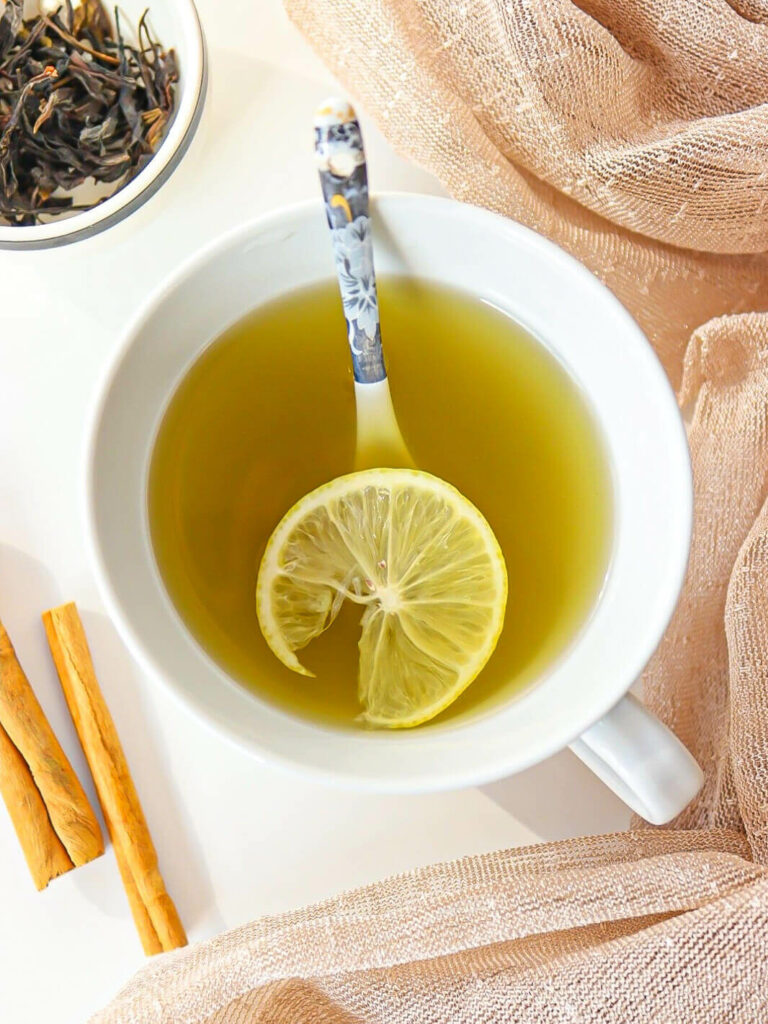 Ingredients:
1 cup water
1 gr loose green tea leaves
1 small lemon
1 cinnamon stick
Directions:
1. Wash the lemon and slice thinly.
2. Take a small saucepan or saucepan. Add the water, green tea, cinnamon stick, and lemon slices to the pot. Boil for 5-7 minutes on medium heat.
3. Pour into glass using a strainer. Optionally, you can add lemon slices to it.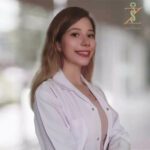 Zeynep is a Dietitian and holds B.S. in Nutrition and Dietetics. She has a wide range of experience with patients, particularly in alternative medicine, oncology nutrition, hospital dietitian, neurological disease, and bariatric field.