10 Best Detox Shampoos to Remove Residue, Oil, and Buildup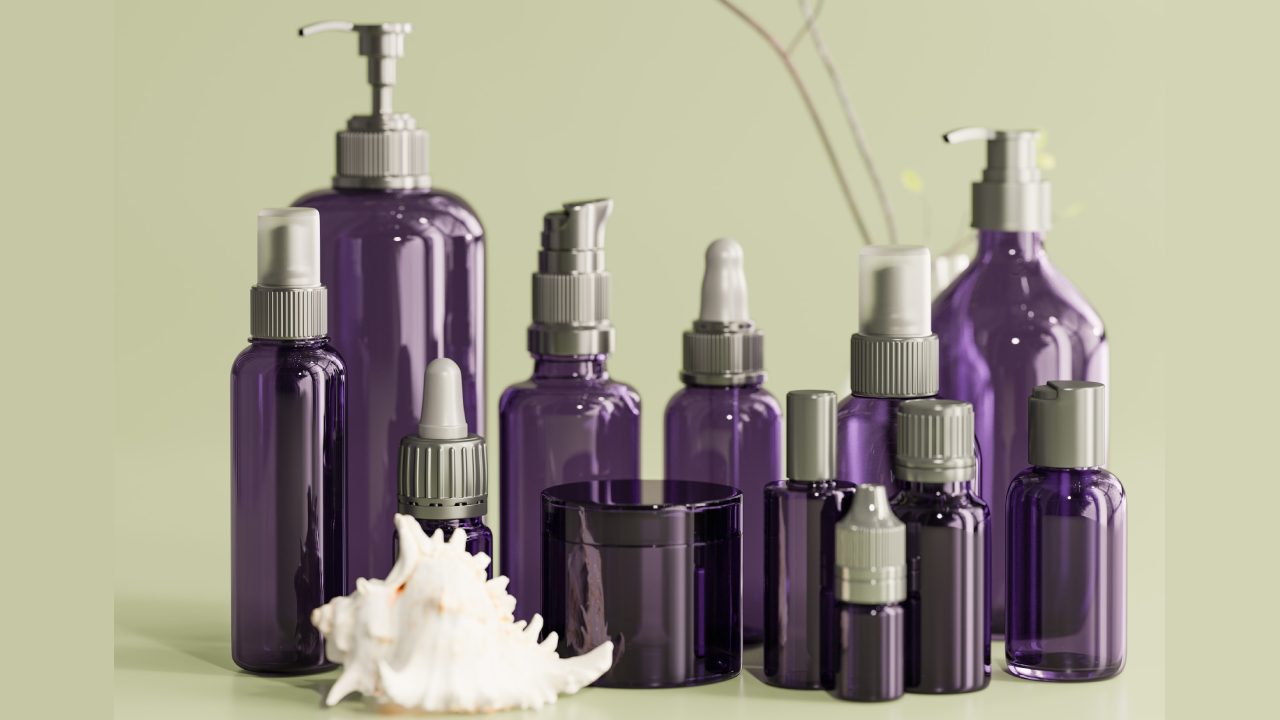 It's a familiar struggle: searching high and low for a budget-friendly and effective solution to tackle the greasy residue from daily styling products and pesky air pollutants.
With so many shampoos in the market, selecting the ones that fit your particular requirements can be confusing.
To make it easier for you, we have compiled a list of the best-detox shampoos available to help you choose the perfect one for your needs.
So, without further ado, let's dive in and explore the best detox shampoos.
What are Detox Shampoos?
Detox shampoos, also known as clarifying shampoos, contain natural ingredients designed to help remove impurities, dirt, environmental pollutants, product buildup, and excess oil from the hair.
These shampoos typically contain various natural extracts, acids, or minerals that gently strip away dead skin cells and other debris without drying the hair.
As a result, users may find their scalps feeling fresher/cleaner after use.
Furthermore, as many people apply styling products when styling their hair (such as hairspray or wax), these detoxifying shampoos can help remove any build-up caused by such products.
Key ingredients to look for in detox shampoos
Let's examine these five ingredients and understand why they are important when getting the most out of detox shampoo.
Activated charcoal: This ingredient helps draw dirt and impurities away from the scalp while removing buildup, such as dandruff flakes or excess sebum production that clogs pores.
Activated charcoal also has antibacterial properties, which may help keep your scalp clean from harmful germs or bacteria that could lead to problems like dryness or irritation.
Apple cider vinegar: ACV helps remove residue left on your scalp by-products like hairsprays or gels; this means less build-up over time! Its acidity also provides antifungal benefits, which can reduce flaking due to dandruff caused by yeast activity on the skin's surface.
Tea tree oil is widely used in hair care due to its antimicrobial abilities. Tea tree oil may also help promote healthy blood circulation with its anti-inflammatory properties whilst acting as an astringent agent to cleanse away oils on the surface of your skin too.
It can even aid with dry scalps associated with psoriasis/eczema sufferers, reducing redness and irritation caused by these common skin conditions!
Salicylic acid is another ingredient known for removing impurities deep within our pores without drying them out entirely (like other harsher acids may do).
Salicylic acid has soothing effects thanks to its low pH level, which offers protective barriers against inflammation & infection – so perfect for those suffering from sensitive scalps!
Peppermint oil: Responsible for giving off a fresh 'tingle' sensation when applied directly onto the scalp – but not just that!
Peppermint oil has been demonstrated through several studies in helping protect against alopecia (a condition causing balding), ensuring every strand of hair stays rooted firmly where needed – keeping hair full & healthy all year round regardless of changing weather patterns outside each season respectively.
If you decide to purchase a bottle of detoxifying shampoo, make sure you check for these five essential ingredients.
Top 10 Detox Shampoos in the Market
It is important to note that ingredient lists are subject to change or variation occasionally. For the most up-to-date ingredient list, please refer to the packaging.
1. On The Rocks Clarifying Charcoal Shampoo by Drybar
Key features:
Removes excess oils and buildup
Detoxifies and clarifies the hair
Safe for color-treated hair
Ingredients:
Activated charcoal
Vegetable Protein
Macadamia Nut Oil
Pros:
Deeply cleanses hair follicles
No harsh chemicals

Cons:
It may not be suitable for dehydrated hair
Price and where to buy: $26, available at Drybar's official website.
2. Moroccanoil Clarifying Shampoo
Key features
Formulated with argan and avocado oils
Suitable for natural and chemically treated hair
Restores hair's natural shine
Key Ingredients
Argan oil
Keratin
Panthenol
Pros:
Gentle enough for regular use
Nourishes hair while removing buildup
Cons:
It may not be the best option for oily hair
Price and where to buy: $26, available at Moroccanoil's official website and select retailers.
3. dpHUE Apple Cider Vinegar Hair Rinse
Key features:
Cleanses and conditions hair
Restores pH balance of hair and scalp
Safe for color-treated and chemically-treated hair
Key ingredients:
Apple cider vinegar
Aloe Vera
Argan oil
Pros:
Detangles and softens hair
Reduces frizz
Cons:
Not a traditional shampoo; more of a hair rinse
Price and where to buy: $37, available at dpHUE's official website.
4. R+Co Oblivion Clarifying Shampoo
Key features:
Suitable for fine hair
Removes excess oil and product buildup
Vegan and cruelty-free
Ingredients:
Coconut oil
Rosemary leaf extract
Witch hazel
Pros:
Gentle formula
Adds volume to fine hair
Cons:
It may not be ideal for very dry or chemically treated hair
Price and where to buy: $27, available at R+Co's official website and select retailers.
5. IGK First Class Charcoal Detox Dry Shampoo
Key features:
Rocks clarifying charcoal shampoo
Absorbs excess oil
Safe for color-treated and chemically processed hair

Key Ingredients:
Charcoal powder
White tea powder
Pros:
Refreshes hair between washes
Lightweight formula

Cons:
Not suitable for those seeking a traditional shampoo
Price and where to buy: $32, available at IGK's official website.

6. Neutrogena Healthy Scalp Clarify & Shine Shampoo with Pink Grapefruit
Key features:
Removes buildup and impurities
Promotes a healthy scalp
Infused with pink grapefruit for a refreshing scent
Ingredients:
Pink grapefruit
Salicylic acid
Glycerin
Pros:
Suitable for all hair types, including color-treated hair
Non-medicated formula
Paraben-free, dye-free, and sulfate-free
Cons:
It may not be suitable for very sensitive scalps
Some users may find the scent too strong
Price and where to buy: $9.97, available at Neutrogena's official website.
7. Briogeo Scalp Revival Charcoal + Coconut Oil Micro-Exfoliating Shampoo
Key features:
Detoxifying and exfoliating
Soothes itchy, irritated scalp
Safe for color-treated, keratin-treated, and chemically-treated hair
Ingredients:
Binchotan charcoal
Coconut oil
Peppermint oil
Pros:
Unique exfoliating texture
Addresses scalp issues
Cons:
It may not be suitable for daily use
Price and where to buy: $42, available at Briogeo's official website.
8. Bumble and Bumble Sunday Shampoo
Key features:
Weekly detoxifying shampoo
Removes residue and buildup
Ideal for oily hair
Ingredients:
Sage leaf extract
Rosemary leaf extract
Ginseng root extract
Pros:
Weekly deep cleanse
Refreshing scent
Cons:
Not suitable for color-treated hair
Price and where to buy: $30, available at Bumble and Bumble's official website.
9. Aveda Rosemary Mint Purifying Shampoo
Key features:
Invigorating aroma
Safe for color-treated hair
Gently clarifies hair
Ingredients:
Rosemary leaf extract
Peppermint leaf extract
White vinegar
Pros:
Gentle enough for daily use
Cooling sensation on the scalp
Cons:
It may not provide a deep cleanse for very oily hair.
Price and where to buy: $20, available at Aveda's official website.
10. Ouai Detox Shampoo
Key features:
Deep cleansing shampoo
Removes dirt, oil, and buildup
Safe for color-treated hair

Ingredients:
Apple cider vinegar
Hydrolyzed Keratin
Chelating agent
Pros:
Formulated for all hair types
Pleasant scent
Cons:
It may be too drying for some hair types
Price and where to buy: $32, available at Ouai's official website.
Benefits of using detox shampoos
Detox shampoos can provide a variety of advantages that will dramatically improve your hair health. Here are some key benefits of using detox shampoos:
Clearer Skin
Detox shampoos contain natural ingredients such as activated charcoal, tea tree oil, and clay which help remove excess oils from the scalp that can lead to skin irritations like dandruff and itchiness.
These natural ingredients also work to reduce inflammation on the scalp for clearer skin overall.
More Lustrous Hair
The natural ingredients in detox shampoo help nourish your hair with vitamins and minerals so it grows in stronger strands with a healthy shine without adding additional product buildup on your roots or shafts.
This also makes it easier to style your hair as these naturally occurring nutrients make slick styles happen more easily!
Stimulated Growth
Regular detox shampoo helps keep pores open so they don't get clogged up by dead skin cells or dirt. This encourages new follicles to develop while maintaining existing ones too!
It also helps clean any residue left by product build-up, which can cause breakage during styling sessions; this allows healthy locks to stay intact for more extended periods for optimal growth results over time.
Longer Lasting Color
Whether you color-treat your locks or not, let's face it: no one likes dull tresses from frequent washings alone. This is when detox shampoo comes in handy.
Its deep cleaning properties will remove chlorine build-up, and its other gentle resources, such as argan oil, help protect against bleach fading and keep colors vibrant for much longer than regular shampoos.
Reduced Product Build-Up
Is your hair greasy every morning? Too much product buildup tends to be a common culprit; however, using detox shampoo regularly is beneficial because its powerful cleansers rid the scalp + shaft area eliminating any residues left behind by products used prior.
Plus, it better prepares them before styling so all those gels/creams have their moment without leaving anything behind.
Whether you're suffering from oily builds up due to sweat post-fitness workout routine or want something more cleansing than those drugstore varieties often offer, investing in some good quality detox shampoo is worth considering.
How to Use Detox Shampoos?
Here's a step-by-step guide on how to properly use detox shampoos:
Step 1: Wet Your Hair – Before adding the shampoo, thoroughly wet your scalp and strands with warm water so that the ingredients can be evenly distributed.
Step 2: Add Detox Shampoo – Squeeze a quarter-sized amount of the shampoo onto your palm and massage it into your scalp in circular motions for at least 30 seconds. This will help break down any residue or buildup accumulated over time.
Step 3: Lather & Rinse– Create a lather by adding more water as needed and rinse off the entire solution with cool/warm water, ensuring all product has been washed away from the scalp & strands.
Step 4: Repeat Steps 2 & 3 – If you have lots of build-up on your locks, follow steps two and three again but ensure not to go overboard as we don't want to strip oils from our strands too much!
Step 5: Follow Up With Conditioner – Run some conditioner using fingertips throughout before rinsing off thoroughly with cool/warm water leaving tresses soft and manageable!
Step 6: Air Dry Or Use Low Heat – After all, product has been removed, air dry or use low heat if needed. Should leave the locks clean, feeling ultra lightweight after every wash day!
Precautions and Warnings
Detox shampoos are excellent for clearing build-up from hair products, impurities, and pollutants from stubborn hair follicles. But let's be honest; not all detox shampoos work the same way or offer the same benefits. So, here are some precautions and warnings you should take into consideration before using a detox shampoo:
Read the Label
You must ensure your detox shampoo contains natural ingredients such as activated charcoal, bentonite clay, and tea tree oil which work together to draw out toxins from hair strands.
Some cheap products may contain harmful synthetic chemicals like sulfates which can do more harm than good to your scalp or skin.
Do Not Overuse
Having an extra deep cleanse using a weekly detox shampoo would do wonders for your tresses, but it can strip away too much of your hair's vital oils, damaging it in the long run!
Once every two weeks is ideal if used correctly with a treatment once per week after shampooing with the product; otherwise, leave it at monthly use as any more could cause brittleness or split ends, along with other issues.
Follow With Conditioner
Your choice of detox shampoo should always be followed up with a moisturizing conditioner to replenish lost moisture and prevent any breakage that can occur due to over-drying caused by the harsh cleansing agents contained within these types of products.
Avoid Contact With Eyes
This goes without saying but still needs mentioning: never get any facial cleanser near your eyes – serious irritation or injury may result!
To avoid this issue altogether, rinse off very thoroughly after you have massaged in a generous amount into the wet hair/scalp area and then wash out soon afterward – say around 2 minutes max, as this ensures maximum filtration while minimizing potential damage through lengthy exposure times on delicate skin areas such as eyelids, etc.
Conclusion
Detox shampoos provide a valuable solution for those looking to rid their hair of stubborn buildup and impurities while promoting healthier, more vibrant locks.
Our top recommendations offer options for various hair types and budgets, ensuring that there's a perfect fit for everyone.
Remember to follow the proper usage instructions and take necessary precautions to avoid stripping natural oils from your hair which can lead to dryness and damage.
FAQ
What is the best shampoo to detox your hair?
The best shampoo to detox your hair depends on individual needs and preferences. Choosing any one of the shampoos mentioned above can help detox your hair because of its ability to cleanse hair follicles and remove excess oils deeply.
Is detoxifying shampoo good for your hair?
Detoxifying shampoo can be beneficial for your hair when used appropriately. It helps remove buildup from styling products, excess oils, and environmental pollutants, promoting a healthier scalp and hair.
Is detox the same as clarifying shampoo?
Detox and clarifying shampoo have similar purposes. Detoxing involves using products that help to remove product buildup, while clarifying shampoo works by removing oils and pollutants from the hair.
Both are great ways to refresh your hair, however, detox shampoos often contain more specially formulated ingredients that help restore your scalp's natural pH balance.
Rahul is a nutritionist and personal trainer with 3+ years of experience in the field of health coaching. He specializes in nutrition science, with a keen eye for how food choices, lifestyle habits, and physical activity impact our bodies.